April 28, 2014 - once you've had a look at this site, please move on to
Our new site: a humble, rapid-fire blog
---
April 26, 2014
Before CCM moves to a new location,
A quick look at the breaking 'Chicagoland' scandal
At our new site we'll be talking about the Chicago PR firm Jasculca Terman's role as intermediary, along with the Mayor's brother Ari Emanuel, in giving the producers of CNN's Chicagoland TV series inside access to Mayor Emanuel that led the Tribune's John Kass to write a column today headlined "CNN and Mayor Rahmfather - made for each other".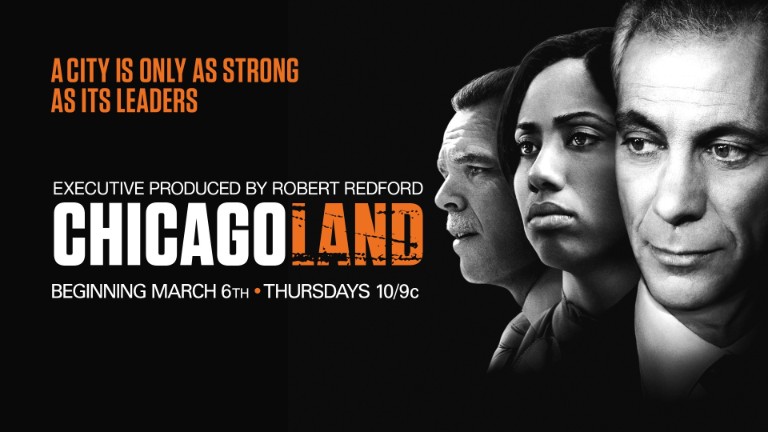 Hmm. What gives? A city is only as strong as its leaders?
The Chicago Tribune says Chicago is only as strong as its citizens:
To thrive in this century and beyond, [Chicago] must harness the greatest of its greatest resources: The innovative ideas, and fierce loyalty, of its citizens.
- Chicago Tribune, introducing its New Plan of Chicago, 10/6/13
Yesterday the Tribune's Bill Ruthhart exposed the CNN/Emanuel in a front-page story, "Emails show Emanuel Aides, producers coordinated CNN 'Chicagoland' series". And this selection from the 700 emails Ruthhart got access to makes his expose seemingly incontrovertible.
At our new site, you'll find more facts with commentary on the scandal's implications for the Tribune's New Plan and the Chicago Community Trust's May 12 On The Table event. A word in parting. We built this old site with a neat but now extinct freebie HTML editor called PageBreeze. Since the mid 1990's enabled us to record aspects of Chicago's social/media history (the two are intertwined) that you will find nowhere else. Some day some discerning historian will tap this resource for its insights into Chicago's failure to address the host of systemic problems that the city's media and its leaders alike have unwisely buried under the misleading moniker of "youth violence".
---
March 3, 2014
Comcast is the "Premier Sponsor"
of the Chicago Community Trust's
May 12 On The Table Event
The Chicago Community Trust thanks sponsors of its May 12 On The Table Event
Quick question: apart from cash support, what is Comcast doing to help 10,000 "Pull up a chair" and "Plan Chicago's future"?
---
February 23, 2014
A Curious Start:
The Sun-Times Announces
the Chicago Community Trust's
"OnTheTable" Event for 10,000 Chicagons
In this February 18 story (print edition page 8), the Sun-Times announced that the Chicago Community Trust hopes 10,000 Chicagoans will meet in informal dinner gatherings hosted citywide by Chicagoans on May 12. The purpose? The CTT Website puts it this way:
Sounds good. Chicagoans now appear to have two outlets - a daily newspaper and a respected community organization partnering with the city's other daily newspaper - that are eager to give Chicagoans a voice in shaping the city's future.
To learn of the Sun-Times partnership with the Trust's On The Table event, however, readers of the paper's February 18 print edition had to wade past three pages of a four-page wrap that enveloped the paper itself. This piece mainly promoted the paper's new "Politics Early and Often" and "Deep Dish Politics" logos.
The new blue logo you now see next to every Sun-times politcal story
This logo now marks all Sun-Times political stories. But back to the four-page wrap: only if readers made it to the bottom of page four could they see the announcement that someone - it is Jasculca Terman or the Sun-Times? - is "PROUD TO BE PARTNERING WITH THE CHICAGO COMMUNITY TRUST" and the ONTHETABLE2014.COM URL.
Here is most of Page 4 of the Feb 18 Sun-Times Wrap discussed above (as much as my scanner could include.) So what's heppening here?
Who is "proud to be partnering with the Chicago Community Trust?"
The Sun-Times or its publicity firm, Jasculca Termin?
This is good news, I suppose, but not by much because the whole announcement is so confusion, so oriented towards promoting Jasculca Termin. How many Chicagoans have heard of Jasculca Terman? Bottom line, it's a Chicago public affairs firm with ties to Mayor Emmanuel.
This wrap suggests that an outside entity, Jasculca Terman, has taken over some of the editorial functions of the paper. One wonders who paid for it: the paper or the publicity firm. Media critic Robert Feder writes that the Sun-Times's Deep Dish coverage will "sharpen" its "political edge". Perhaps, but this confusing and uninformative wrap did nothing to enhance the paper's credibility.
To be great news - historic news, news that would initiate a new era of well monetized and citizen-responsive media in Chicago - Chicago's two daily papers must agree to drop the mindless pretense that the other paper doesn't exist. Two entities with ties to both papers could mediate: the Chicago Community Trust and Jasculca Terman. Why is unity so important? Bottom line, Chicago suffers these days from a breakdown of trust: of public officials, among citizens, and of the city's media. Chicago will yawn at the sight of their newspapers battling like feudal warlords to claim credit for empowering citizens. But eyes will open wide when Chicago's see the Sun-Times and Tribune joining forces in the public interest.
The Tribune and Sun-Times are now poised to lead the way in rousing Chicago's media and Chicagoans as well from decades of media-induced civic lethargy and ignorance. In the process, they these two papers can boost their circulation numbers: they can tap the huge potential of the heretofore untapped Market of the Whole of all members of a community of any size. The best way do so is for them to join forces in taking market share away from media that don't see the profit potential of connecting the bottom-up insights of Chicagoans with the top-down insights of pundits and political leaders.
So what would happen then? Here's a revision of what I wrote last December:
Good things will begin to happen once the Sun-Times and Tribune are working with their readers to help plan Chicago's future. For the first time in Chicago history, the synergy of Chicago's two daily papers cooperating with each other and interacting with their readers in the public interest will attract the attention of the very Chicago media that to date have ignored the Tribune's citizen-participatory New Plan of Chicago.

Expect Chicago Public Radio and Public TV to take notice first, then AM radio talk shows, community newspapers, and users of social media like Twitter and Facebook. Then look for mainstream media to partner with local blogs, tech-savvy community-building groups like E-Democracy and hyperlocal news and information platforms like SeeClickFix and Comcast's Everyblock.


Bringing this simmering pot to a boil will be the coverage and, eventually, the active participation of Chicago's local TV evening newscasts. At this point, the Tribune Corporation will reap its award as the originator of this planning process, given the communicative resources of its electronic media: WGN-TV (Channel 9), WGN radio (AM 720) and CLTV (Chicagoland cable news).

At this point, a new, interactive "We Will" spirit will be born in Chicago, a spirit of forward-looking, inclusive intelligence that will transform and re-energize the resolute "I Will" spirit bequeathed to Chicago a century ago by Daniel Burnham

.
But we get ahead of ourselves. The Sun-Times' heavily veiled February 19 announcement appeared in a 190-word article, quoted below, on page eight of its print edition. This story announced the Chicago Community Trust's "On The Table" project to get 10,000 Chicagoans to meet over dinner to talk about Chicago's future:
The Chicago Community Trust, one of the nation's oldest philanthropies, is looking for people who aren't afraid to speak their minds. Ten thousand people, to be precise. To celebrate the Trust's 99th anniversary, the organization is hoping to bring together some 10,000 people of all ages and from "all walks of life", to sit down for a meal on May 12 and to talk about, well, anything. Actually, the Trust folks hope the conversations "generate new ideas, inspire bold solutions and cultivate relationships and collaborations to improve communities region-wide." [italics mine]
Nice idea. Promising. But one sees no connection here to the Sun-Times, right? Well, think again. The tip-off, for me, came with the italicized distinct echoes of the Tribune's citizen-participatory New Plan language. Yet this language also echoes that of the Chicago Community Trust (CTT), which is working with both the Tribune and the Sun-Times on their planning projects.
Before long I found confirmation of the Sun-Times' connection, via Jasculca Terman, with CTT. This came in the February 19 print edition that ran the above story: actually, in the bluish, four-page wrap that covered the paper itself. (You've seen these wraps when the Sun-Times highlights a big Chicago sports story.)
Ar the bottom of page four of this wrap (see above) you'll see an OnTheTable2014.com URL inviting readers to host or participate in a May 12 OnTheTable dinner event.
I promptly signed up at this invitational page:
Go here to sign up to host or attend a May 12 On The Table Event
The May 12 gathering I'll host is described here. Readers interested in the the future of Chicago and its media are invited Note that my host page is pretty functional; it enables ongoing host/guest/guest communications before May 12.
More about this event and OnTheTable itself soon. It sounds like a useful idea. It seems designed to get a jump on the Tribune's New Plan: OnTheTable's 10,000 diners/talkers versus the Tribune's 800 proposal submitters.
All told, this February development is another step forward in what looks like a surprising and perhaps transformative year in Chicago. That said, the year will be exponentially better once Chicago's two daily papers start working in tandem.
Your feedback? Ideas? They're most welcome here. It's awful quiet here, I need to hear from someone. I gotta replace this shaky old site with an interactive blog soon. Tweet On The Table at #OnTheTable. Be well all, change for the good is on the way.
---
February 22, 2014

Child Neglect? Why Are Even Tribune Corp. Media

Ignoring the Tribune's "New Plan of Chicago"

In Chicago's fiercely competitive media climate, it's not surprising to see media acting as if the Tribune's New Plan doesn't exist. As the bottom of this post you can use my links to see for yourself that no Chicago medium has seen fit to cover of the newsworthy story of the 800 submissions submitted by Tribune papers to date. Yet when one Chicagoan murders or brutally hurts another ... well, that's news! Surprisingly, the Tribune Corp's Chicago radio (WGN 720 AM) and TV stations (WGN TV Channel 9 and CLTV Cable News) are not covering their newspaper siblung's New Plan. Why the neglect? It's puzzling, especially given the Tribune's formal commitment to "Give Chicagoans a voice" in developing a "massive ... all encompassing ... holistic" New Plan of Chicago. And it's disconcerting because I'm seeing widespread ignorance, indifference and cynicism towards the New Plan coming from the fifty Tribune subscribers and civic-minded Chicagoans I've spoken with about it.

To verify media neglect of the Tribune's New Plan by ten local media, scroll down to the end of this post and use the links that I posted on Nov. 3, 2013. These searches will not connect you to either of the two stories on the Tribune's New Plan that I've found since last October:
This 11 minute interview with Tribune Editorial Board member Kristen McCreary (and former BEZ staff member) by Tony Sarabia on WBEZ's Morning Shift in early October, with a promise of follow up interviews. McCreary says Chicago needs to break out of the "hamster wheel" of unproductive conversations about violence that Chicago has had since the early 1990's. (My search of WBEZ's website gave no link to this clip.)
Below are screenshots of search results for "New Plan of Chicago" perfermed Feb 22 at three Tribune Corp. owned Chicago media:
Nothing at WGN-TV (Channel 9) as of 2/22/14
Nothing on the Tribune's New Plan at WGN Radio (AM 720) as of 2/22/14
Nothing on the New Plan at CLTV (Chicagoland TV cable news) as of 2/22/14
Try Googling
Chicago Tribune "new plan of Chicago"
. You'll see lots of links, but almost all link to the Tribune. See below for the Chicago media. Not encouraging. And s
ee for yourself what's being said or not said at these seven mainstream media sites:
---
January 1, 2014
Do the math. I'd be very surprised (and pleased) if either of the two parties on the left-hand (top) side of the equation have done it. But
combine these two parties and you have the interplay of two powerful forces for change: a bottom-up, hyperlocal social-networking platform and an authoritative top-down mainstream newspaper that's suddenly taken to listening to its readers.
This formula can be simplified:
Interactive media = transformative* culture.
Transformative, and, I would add, transformed. This formula is why the city's future is looking brighter to me today than at any time in past 50 years. Think about it. Chicago's bottom-up interactive digital media are steadily advancing into territory once dominated by top-down print and analog media. This movement is of enormous significance. It's evolutionary and hence unstoppable; it has to do with the evolution of technology and with insatiable consumer demand for interactive devices.
OK, so Everyblock and the Tribune's New Plan aren't linked yet. But in one of two ways they could be linked by the end of the year:
An indirect link via a growing "New Plan" network other Chicago media: public media, Chicago Access TV (CAN TV), community newspapers, social media, talk radio, CLTV cable news, to name just a few. Most important, perhaps, will be the numerous Chicago blogs and sites maintained by individuals and neighborhoods. We'll be reaching out to all of these media this year.
A direct partnership between Everyblock and the Tribune that gives Everyblock users and Tribune readers access to each other in a ways that contribute to the ongoing creation of a New Plan of Chicago.
Expect some members of Chicago's power structure to see links like these as threats to their system. And expect others to welcome them as a way out of the fiscal and social mess that Chicago has gotten itself into in recent decades. Expect a real debate within the power structure: debates like the one that's given us the Tribune's New Plan of Chicago.
Whereas economic haves and have-nots have historically been locked in conflict, this development raises the possibility and promise of ongoing constructive have/have-not dialogues about Chicago's future. Sound unlikely? Bear in mind that recent calls to narrow the income inequality gap have come from Pope Francis and President Obama. Add to this the "Dickensian" December 31 Inauguaral Address by New York Mayor Bill De Blasio, who vowed that "the inequality crisis we face today [will] not define our future." Having won election by a landslide 49% margin, De Blasio came out firing:
We are called to put an end to economic and social inequalities that threaten to unravel the city we love. And so today, we commit to a new progressive direction in New York. And that same progressive impulse has written our city's history. It's in our DNA.




Nearly a century ago, it was Al Smith who waged war on unsafe working conditions and child labor. It was Franklin Roosevelt and Frances Perkins who led the charge for the basic bargain of unemployment insurance and the minimum wage. It was Fiorello La Guardia who enacted the New Deal on the city level, battled the excesses of Wall Street, and championed a progressive income tax. . . .




So let me be clear. When I said we would take dead aim at the Tale of Two Cities, I meant it. And we will do it. I will honor the faith and trust you have placed in me. And we will give life to the hope of so many in our city. We will succeed as One City. We know this won't be easy; It will require all that we can muster. And it won't be accomplished only by me; It will be accomplished by all of us - those of us here today, and millions of everyday New Yorkers in every corner of our city.




You must continue to make your voices heard. You must be at the center of this debate.
Make your voices heard? Be at the center of this debate? This sounds a little like the Chicago Tribune challenging Chicagoans to help create its New Plan of Chicago. Not since the time of Mayor Washington have Chicagoans heard exhortations like this from their Mayors. That's because Chicago has no progressive tradition like New York's. Yet Chicago, more than New York, is a Tale of Two Cities: in fact it's widely recognized as the most segregated city in the country. In 2009, Columbia College historian of Apartheid Prexy Nesbitt made the case for Apartheid in Chicago
. But if De Blasio, Pope Francis and President Obama are correct, that gap that divides Chicagons today is not just racial, it's economic. The question then arises as to how Mayor Emanuel will respond to it, especially since two of the three calls to narrow it have come from fellow Democrats: his President and mayoral his counterpart in New York.
2014 should be an interesting year. It strikes me as critically important for the success of the Tribune's New Plan of Chicago, to say nothing of Chicago's future, for the paper to pass the baton to other Chicago media, the Sun-Times in particular. The first couple pages of our as yet unpublished 3000 word article on the Trib's New Plan explain why.
Mayor Emanuel may not
know it yet, but by this time next year I suspect he may be listening intently to Chicagoans and learning from them about youth violence, joblessness and reinventing Chicago. I can even see this presently most autocratic of mayors joking about his new-found listening skills:
"So I guess I must be a recovering autocrat."
So Happy New Year!
*A word about the media buzzword transformative. Hotshot TV execs like Leslie Moonves of CBS use it to describe the kind of programming they scour the world for: programs that off "media experiences" (a buzzphrase) that "change a viewer's life" (another buzzphrase) by moving them to participate in activities related to the progamming itself. Shows like American Idol are "transformative" in two ways: they get audiences
to identify powerfully with contestents and then, on the strength of this emotional connection, get them to participate by voting for their favorites (up to 60 million votes per show, sometimes at a dollar per cell phone text vote).
Today, Moonves says it's the Internet more than TV that provides transformative media experiences: experiences like online binge viewing of intense shows like Breaking Bad, Orange or Game of Thrones. Transformative also applies to the intense fan involvement of modern sports programming. The guy on the right in the photo below - Chicago's own Bill Veeck - pioneered the concept of fan involvement in baseball and, for a couple adventurous years, in horseracing (the link is to Tom Hoffarth's entertaining review of Paul Dickson's terrific 2012 biography of Veeck). Veeck was an intuitive and analytic genius and a man of action to boot. He cared about people and just plain loved making them happy. He would be appalled at the addictive levels of involvement fostered by today's sports programmers and marketers.
Bill Veeck is shown here with the great Satchell Paige, whose successful major league career Veeck launched when other team owners had given up on Paige, at age 41, as hopelessly past his prime. Veeck's right leg was amputated following an infection sustained as a Marine in World War II.
---
---
CCM Archives 1992-2002
<!FAR RIGHT CORNER ICONS> <!hr><!/center>